We make access to medical cannabis simple
We help our patients get access to medical cannabis treatment.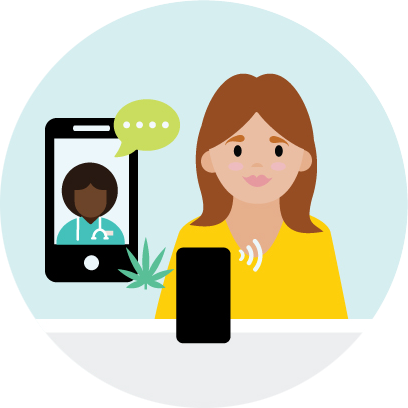 Our Services
We take a holistic approach to care. Here's how:
CONSULTATION WITH HEALTHCARE PRACTITIONER
Book a free consultation on our Easy Access - Telemedicine Services allowing patients to have their appointments from the comfort of their own homes. Offering a White Glove service and ongoing care.
PRESCRIPTION FOR MEDICAL CANNABIS
Our team of physicians, psychiatrists and Nurse Practitioners are experts and able to authorize prescriptions as part of our patients personalized treatment plan.
CONSULTATION FOR GROW-YOUR-OWN LICENSE
We help our patients apply for a Grow Your Own Licence with Health Canada so you are legally allowed to grow your own plants for medical use.
TREATMENT PLANS & PATIENT EDUCATION
Our Patient Care team conduct Education Sessions to inform our patients how to consume their medical cannabis from formats to dosages. Offering ongoing education on everything you need to know about medical cannabis.
OCF-18 SUPPORT FOR MVA PATIENTS
We guide MVA Patients through the OCF-18 Treatment and Assessment Plan to send to an insurer and get medical cannabis covered by accident benefits. Our knowledgeable and compassionate Patient Advisor Team offer step by step patient support for Seniors.
ASSISTANCE WITH INSURANCE BENEFITS AND TAX CLAIMS
Did you know the majority of extended benefit plans cover medical cannabis? We take care of any documentation or verification required for insurance companies in Canada.
THE MMC EXPERIENCE
Receive Your Prescription and Medical Cannabis in 5 Easy Steps!
STEP 1
Book your free Consultation with MMC on our virtual telemedicine platform
STEP 2
Speak to a licensed Health Care Practitioner to assess the most suitable medical cannabis treatment plan, specifically tailored to help relieve your medical condition
STEP 3
Receive your Medical Cannabis Prescription
STEP 4
Have a member of our Patient Advisor Team give you a one-on-one Education Session and sign you up with the right Licensed Producer
STEP 5
Have your Licensed Producer send your medical cannabis in the mail, discreetly and straight to your door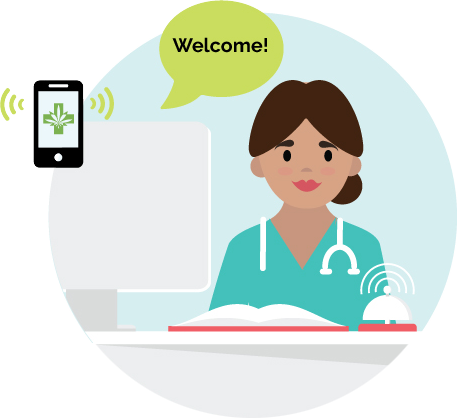 Got any questions?
Speak to our Patient Care Team directly.