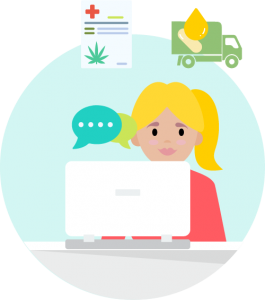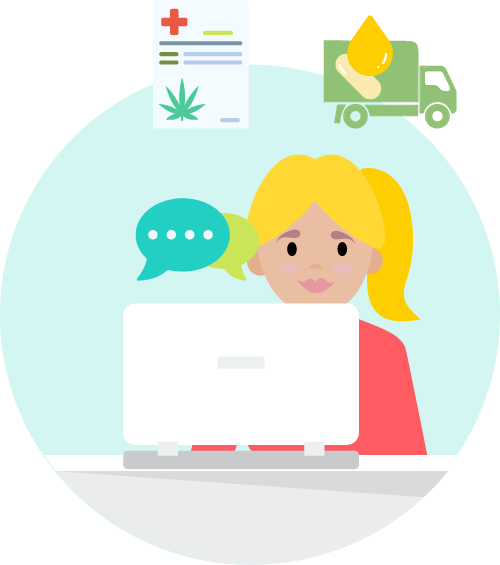 With medical marijuana in Halifax now widely available, thousands of people are experiencing the benefits of the medication. But many are still unsure of how to access medical marijuana or a cannabis clinic in Halifax.
At Medical Marijuana Consulting (MMC), our goal is to extend access to medical marijuana in Nova Scotia to anyone who could benefit from it.
As a leading cannabis clinic in Nova Scotia (and across Canada), we have an extensive understanding of how patients can qualify for and access medical cannabis. For years, we've helped thousands of people navigate the legal framework, so they can more readily get the treatment they need.
Medical Marijuana Consulting Services in Halifax
Our highly experienced team of Patient Advisors can assist with:
Understanding how to purchase medical marijuana in Halifax
Understanding the laws in place
Understanding how you can obtain a prescription for medical marijuana in Halifax
And more
Legal Status of Medical Cannabis in Halifax and Nova Scotia
About 15,000 people are currently able to access medical marijuana in Nova Scotia and legalization of recreational marijuana has not affected access for medical patients.
With a prescription, patients can either purchase cannabis from licensed providers or grow it themselves (or designate someone to grow it for them).
Accessing a reputable cannabis clinic in Halifax or elsewhere in the province is the best way to get the treatment you need.
Easy 5-Step Process at Our Halifax Cannabis Clinic
Furthering our goal of maximizing access to medical marijuana in Nova Scotia, we've developed a simple and easy 5-step process that facilitates patients like you getting treatment:
Step 1: Get a free consultation over our confidential virtual telemedicine platform.
Step 2: Determine which medical cannabis treatment plan is appropriate for you with a licensed healthcare practitioner.
Step 3: Receive your medical cannabis prescription.
Step 4: Receive a one-on-one education session with an expert Patient Advisor that will also find you an appropriate licensed producer.
Step 5: Have your medical cannabis shipped to your door swiftly and discreetly.
This process has made us a premier marijuana and cannabinoid medical clinic in Halifax and across Canada.
Health Conditions Eligible for Medical Cannabis Prescriptions in Halifax
Medical marijuana can be helpful in treating a variety of conditions, including:
ADD/ADHD
Alzheimer's Disease
Cancer
Chronic Nausea
Colitis
Crohn's Disease
Eating Disorders
Gastrointestinal Disorders
Hepatitis C
HIV/AIDS
Irritable Bowel Syndrome (IBS)
Kidney Failure/Dialysis
Migraines
Muscle Spasms
Muscular Dystrophy
Parkinson's Disease
Sexual Dysfunction
Spinal Cord Injury/Disease
Get in touch with our medical marijuana and cannabinoid clinic in Halifax to learn more.
About Medical Marijuana Consulting and Our Cannabinoid Clinic in Halifax, Nova Scotia
At Medical Marijuana Consulting (MMC), it is our goal to ensure that patients get the right treatment that best alleviates their symptoms. We will never take a one-size-fits-all approach with your healthcare journey. Instead, we customize all our services to best address every patient's unique needs.
We strive to ensure that every patient who can benefit from medical marijuana in has access; join our Ambassador Program and receive $15 for every person you refer to MMC that becomes a patient.
Get in touch with Medical Marijuana Consulting and get your personalized medical cannabis treatment plan. Book a consultation online, contact us at 844-312-5143, or email us at patientcare@medmc.ca.