JOIN THE MMC AMBASSADOR PROGRAM
Join our network of ambassadors & let MMC become the trusted medical cannabis expert for your friends, family, clients or patients.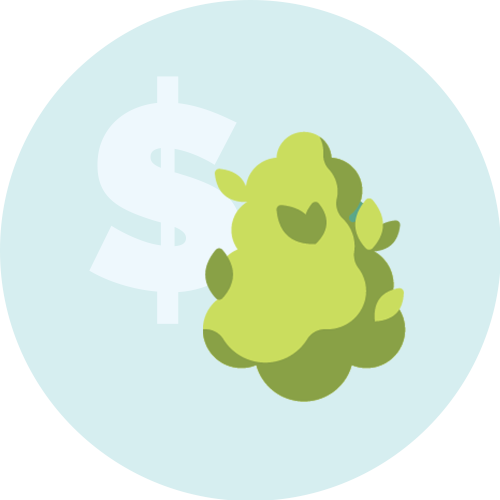 WHAT IS THE AMBASSADOR PROGRAM?
Think of us as your medical cannabis healthcare partner.
At MMC we make access to medical cannabis simple. Providing white-glove services for patients with a wide variety of health conditions looking for symptom and condition relief.

Our Ambassador Program is an easy way to make a referral to MMC. Whether you're an existing MMC patient, an individual wishing to refer a family member or friend, or a professional wishing to refer patients or clients - all referrals are welcome.

As an MMC Ambassador, you will receive $15 for every referral that completes an appointment and becomes authorized to use medical cannabis. In addition, the person you refer will get on-going support and education. To participate in the program you must reside in Canada and refer patients who live in Canada.

Become an MMC Ambassador today!
BENEFITS OF THE AMBASSADOR PROGRAM
ACCESS FOR ALL
YOUR CANNABIS HEALTHCARE PARTNER
Our network of experienced medical cannabis experts provide free online appointments with our trained Healthcare Practitioners and 24/7 access to our easy to use Telehealth platform.
LET US HANDLE IT FOR YOU
Once you've referred a potential patient, we take care of the rest. We will support their health and wellness journey and offer a White Glove service and ongoing care. We specialize in helping Veterans of the Canadian Armed Forces, Motor Vehicle Accident patients and Seniors. If you are part of the patient's larger circle of care or legal team we can provide you with updates on the progress as they move through their treatment.
YOUR PRIVACY IS OUR PRIORITY
We take the privacy of our program members seriously. All data is kept private and each member has the option to easily opt-out of the program at any time.
SAFE & REGULATED MEDICINE
We're proud partners of Canada's top Licensed Producer's, connecting our patients with the highest industry standard medical cannabis and innovative products which can help treat various symptoms and conditions. We support patients throughout their treatment with guidance on dosing, product formats and more.
How does it work?
Use our easy sign up process to register as an MMC Ambassador.
Step 1: Register to become an Ambassador
It's easy to sign up to join the community. All you have to do is fill out the registration form.
Step 2: Approval to be an Ambassador
Once you've registered, we will send you a confirmation email once you have been approved as an ambassador. You'll also get your unique referral Code to provide to patients so we know they are your referral.
Step 3: Get your unique referral code
You provide potential patients you are referring with this referral code. With this code they can use this code to book an appointment with one of our experienced Healthcare Practitioners.
Step 4: Get your reward
You will be rewarded for your referral! Once the potential patient has had a consultation, been authorized to use medical cannabis and has registered with their LP, you will receive a reward of $15 per patient.
PATIENT JOURNEY
What happens when I refer a potential patient to MMC?
Step 1: Patients Book an appointment
Using the referral code, you provide, the patient fills out an intake form, books a free online appointment and talks to one of our Healthcare Practitioners.
Step 2: Assessment and authorization
Once a patient has consulted with one of our Healthcare Practitioners, if they're eligible based on their assessment, they will be authorized as a medical cannabis patient and receive a prescription as part of their personalized treatment plan.
Step 3: Medical Cannabis is Delivered Straight to Their Door
We provide potential patients you are referring with this referral code. With this they can use this code to book an appointment with one of our experienced Healthcare Practitioners.
BECOME AN AMBASSADOR NOW!