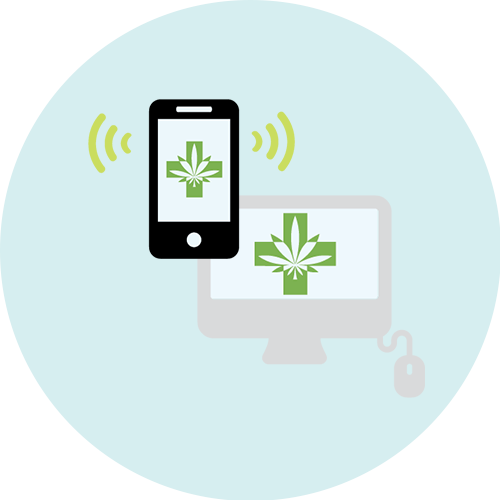 Ottawa: Canada's great capital city. It's home to the Senators hockey team, real senators in government, and so much Canadian national and international activity.
Now Ottawa can add another great aspect to its list of accomplishments—medical cannabis in Ottawa.
At Medical Marijuana Consulting (MMC), we are dedicated to helping people in Ottawa and across Canada get the right advice and access to medical marijuana.
Get Free Medical Cannabis Consulting in Ottawa
Times have changed and medical marijuana has now become widely accessible across Canada. Yet so many people are unfamiliar with the potential benefits of medical cannabis and how to access it in their province.
That's where Medical Cannabis Consulting comes in. At MMC, our experienced Patient Advisors and nurse practitioners work hard to provide white-glove service to patients, as well as offer support, guidance, and patient education at our cannabis clinic in Ottawa. Our goal is to make access to medical cannabis as simple as possible for as many people as possible. Since 2017, we have helped tens of thousands of people better understand medical marijuana in Ottawa and its potential benefits and have helped patients find treatment plans that work best for their personal needs.
Marijuana Access Made Simple with Our Virtual Cannabinoid Medical Clinic
Medical Cannabis Consulting can help you get access to medical cannabis in Ottawa from the comfort of your home with our easy five-step process.
Step 1: Book your free consultation with MMC with our confidential virtual communication services and our team will be available to respond to you via electronic media.
Step 2: Speak to one of our licensed healthcare practitioners. You can have your questions answered directly, right from your own home in Ottawa or elsewhere in Canada.
Step 3: Receive your medical cannabis prescription that meets your unique needs.
Step 4: A member of our Patient Advisor team will help you find the right licensed producer via a one-on-one education session.
Step 5: Get your medical cannabis delivered discreetly to your door.
About Our Medical Marijuana Services in Canada
Canada leads the way in medical marijuana practices, so it makes sense that there's a reputable consulting service in its capital that can deliver the best comprehensive services to the nation's population. There's so much involved with medical cannabis too: where it comes from, what medical treatments its used for, who can have it, what the side effects of it are, and so on.
At Medical Marijuana Consulting, we can help answer all of these questions, assist if you are eligible for benefits coverage, help you apply for a "grow your own" license, and so much more.
Plus, you can join our Ambassador Program and receive $15 for every person you refer to MMC that becomes a patient.
When it comes to medical marijuana in Ottawa, Medical Marijuana Consulting is your go-to clinic for all questions and possibilities. To learn more about our cannabinoid medical clinic in Ottawa and how you can secure a prescription from our marijuana clinic in Ottawa as part of your personalized medical cannabis treatment plan, book a consultation online, contact us at 844-312-5143, or email us at patientcare@medmc.ca.