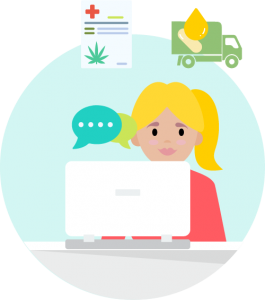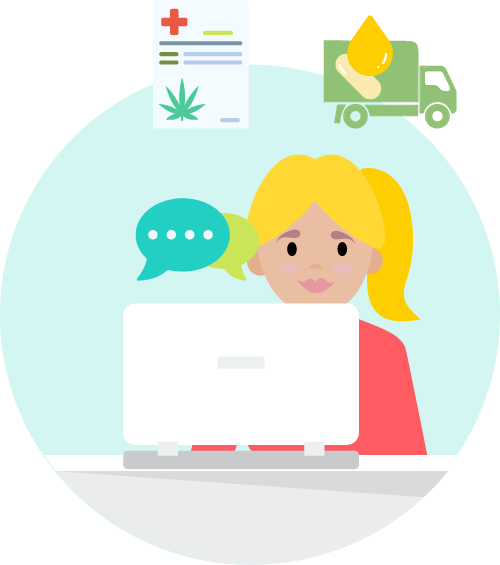 Medical marijuana has been legal in Canada since 2001. Just because it's been available for more than two decades doesn't mean there isn't some confusion on what it takes to get a medical marijuana document, including the rules, regulation, and registration procedure.
So, whether you're an experienced medical marijuana patient, new to the whole medical marijuana prescription process, are looking for a medical cannabis prescription in Toronto, or medical marijuana card in Ontario, or anywhere in Canada, the licensed healthcare practitioners at Medical Marijuana Consulting (MMC) want to ensure you have all the tools you need to navigate the medical marijuana prescription process.
Section 273 of the Cannabis Regulations for Medical Marijuana Prescriptions
Medical marijuana might be legal in Canada, but you still need to speak with a licensed medical professional to receive a medical cannabis prescription. While physicians are not obligated to provide patients with a medical marijuana prescription, some of the most common medical conditions that respond positively from medical marijuana include:
ADD/ADHD
Chronic nausea
Eating disorders
Epilepsy
Inflammation
Insomnia
Irritable Bowel Syndrome
Sexual dysfunction
Sleep disorders
Stress
If your healthcare provider decides cannabis would be a helpful treatment for your symptoms, they will issue you a medical document that determines the amount.
In order to access medical marijuana, the Cannabis Regulations requires patients obtain a medical document completed by an authorized healthcare practitioner. The medical document is pretty straight forward and contains the same kind of information that you'd normally find on any cannabis prescription, including the patient's name, date of birth, physicians name, their license number, the amount of medical marijuana you will be using on a daily basis (expressed in grams), and the length of the prescription (specified as a number of days, weeks, or months.)
Rules for Medical Purposes
Once the form is completed the doctor will send it to the licensed seller of medical marijuana of your choice. If you want to switch from one licensed producer to another you can ask to have your original medical document transferred. The original licensed seller must comply with your request. You can also split your medical document between multiple licensed sellers to ensure you don't get caught short if one seller has supply issues or to ensure you have access to all the variety you may want.
The maximum amount of medical cannabis that an adult is legally allowed to possess in a public place, is an amount that is equivalent to the lesser of:
30 times the daily quantity of dried cannabis indicated in the registration certificate
150 grams of dried cannabis
If you are interested in registering with Health Canada to grow your own medical cannabis beyond the four plants each household is allowed to grow, you will need to fill out additional official forms and apply for an Access to Cannabis for Medical Purposes Regulations (ACMPR) license.
Health Canada will register the prescription and send out your license. Once you receive it, you can now legally grow medical marijuana at your home.
Health Canada allows for four licenses per address, which means, with an ACMPR license you are allowed to grow for yourself and three other people. You cannot sell the medical marijuana you grow and everything you grow can only go to those who have medical marijuana licenses for the designated address.
The amount of medical marijuana you can possess when you grow it at home is a lot different than what you would be prescribed from a doctor. And a lot more than the four plants a recreational cannabis user can legally grow. The amount of medical marijuana you can grow for your own personal use is only limited by the prescription and your personal medical needs. The higher the prescription, the more plants you can grow.
Rules for Healthcare Practitioners
There are lots of rules that Canadians need to follow when it comes to medical marijuana. They're not alone. There are also a number of rules that healthcare practitioners need to adhere to as well.
As noted above, as with any medical treatment, physicians do not have to prescribe medical cannabis if they do not believe it would be an appropriate treatment. That said, physicians can only practice within the limits of their knowledge and cannot provide care beyond their scope.
That's why it's imperative that your healthcare practitioner understands medical marijuana, the process of getting a medical marijuana prescription, and can provide the support and guidance you need.
Thanks to the Canadian healthcare system, physicians cannot charge patients or even licensed cannabis producers for completing a medical document, or for any activities associated with completed the medical document. This includes assessing the patient, reviewing their chart, educating or informing the patient about the risks or benefits of cannabis, or confirming the validity of a prescription in accordance with the Cannabis Regulations.
Secure a Prescription With Medical Marijuana Consulting
From booking a free online consultation and speaking to a healthcare practitioner, to accessing a medical cannabis treatment plan, completing the necessary forms, receiving your medical cannabis prescription, and having your medical cannabis delivered straight to your door, the healthcare providers at Medical Marijuana Consulting (MMC) can help you every step of the way.
Our dedicated team of physicians, psychiatrists, and nurse practitioners can provide a prescription, offer you help to get you coverage for your prescription costs, and refer you to a licensed producer—everything you need to achieve a successful outcome with your treatment.
At MMC, we specialize in helping those who have been injured in a motor vehicle accident, are a Canadian Armed Forces Veteran, first responders, RCMP, MVA patients, and seniors.
To learn more about Medical Marijuana Consulting and how you can secure a prescription as part of your personalized medical cannabis treatment plan, book a consultation online, contact us at 844-312-5143, or email us at patientcare@medmc.ca.