A Guide to Medical Cannabis for Better Sleep
An introduction to medical use of cannabis for sleep disorders, symptoms, products and how MMC can help.
Sleep Disorders affect up to 40% of Canadians. Sleep is crucial for our physical and mental health to function day to day and there are many different reasons why someone's sleep can be affected. Across Canada medical cannabis for sleep disorders is widely accepted as a viable treatment and for our patient's medical cannabis plays an instrumental role in relieving their symptoms.
Benefits of Medical Cannabis
Medical Cannabis is a natural treatment to help provide relief for these common symptoms among our sleep patients:
Insomnia
Restless Leg Syndrome
Sleep Apnea
Narcolepsy
Chronic Fatigue
Low Energy
Nightmares
Anxiety/Depression (disrupting sleep)
Disrupted sleep due to other medical health conditions and treatments, such as cancer and epilepsy treatment.
Finding the Right Treatment for You to Sleep Better
CBD and THC, the cannabinoids found in cannabis, affect sleep differently. Research shows that people with anxiety and poor sleep are calmed by high levels of CBD, which improves their sleep after just one month of use.
THC, on the other hand, the intoxicating cannabinoid found in cannabis, can have a hypnotic, sedative effect which can be sleep inducing… You might like to think of it as your medical version of counting sheep.
A List of Popular CBD & THC Products Recommended for Better Sleep
Churchill – 510 Cartridge
Price: $42.50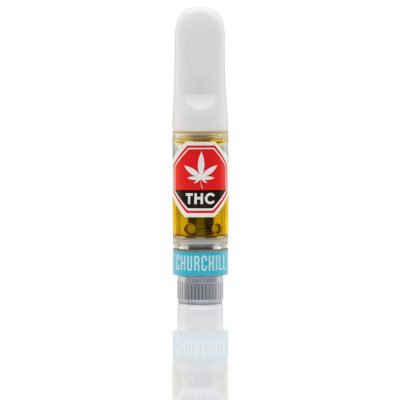 This cartridge, produced by Aphria, is has balanced amount of THC (39.8%) and CBD (39.1%), in a discreet format of inhaling, this vape can help calm the mind for a sounder, undisrupted sleep.
Red No 1 Cannabis Oil Indica
Price: $90.00/per bottle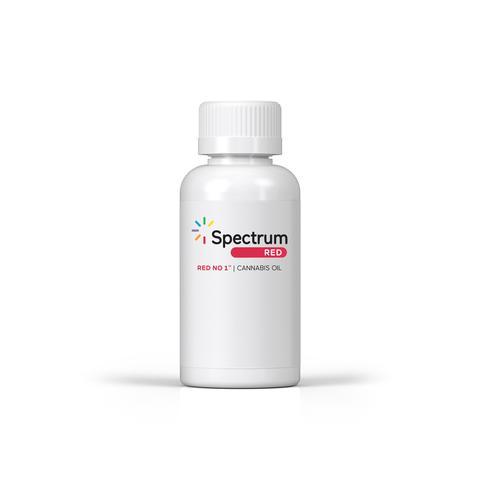 This oil, from Spectrum Therapeutics is characteristic by its high potency in THC which is known to help promote sound, deep sleep and falling asleep quicker.
Emblem Emblem Oil – CBD 20
Price: $55.00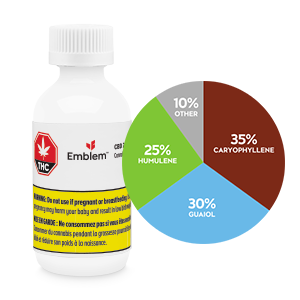 Emblem Cannabis provides a great CBD dominant oil with a balancing blend of CBD (20.0 mg) and THC (10.0 mg) beneficial for help with reliving symptoms of medical conditions and their treatments like chemotherapy, targeting low appetite, nausea, insomnia and muscle spasticity.
Emblem Oil – THC 20
Price: $40.00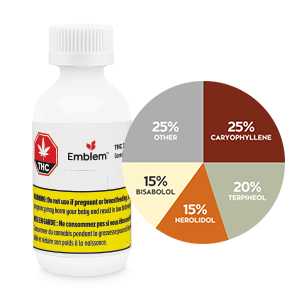 Another popular oil among our sleep patients, from Emblem, is their THC dominant oil. As THC can have an energizing effect for patients some patients who, from lack of a good night's sleep, find a high THC products helpful with coping with fatigue during the day.
Kolab Project Grapefruit Hibiscus 5mg Soft Chews Edibles
Price: $5.99/ 2 pieces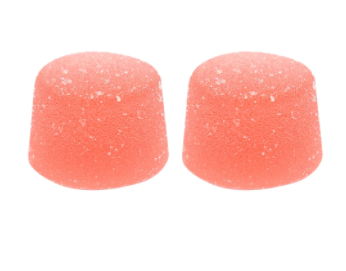 These tasty citrusy, floral flavoured provided by Medical Cannabis by Shoppers contain 5 mgs of THC and <1mg of CBD. They're a deliciously discreet way to take your medical cannabis. Our patients can pop one a couple of hours before bedtime to help promote a goodnights sleep.
THE MMC Difference
We offer a white-glove service for our sleep patients, ongoing guidance, education and much more.
Appointment with Healthcare Practitioners
Our sleep patients can book a free appointment on our easy access to our telemedicine services allowing patients to have their appointments from the privacy and comfort of their own homes.
Prescription For Medical Cannabis
Our team of physicians, psychiatrists and Nurse Practitioners are experts in the field and able to authorize prescriptions as part of our patients personalised treatment plan.
Treatment Plans and Patient Education
Our Patient Care Team offer Education Sessions to inform our patients about how to consume their medical cannabis, find the right format and dose. Providing ongoing education throughout treatment on everything you need to know about medical cannabis.
Consultation For Grow-Your-Own License
We help our patients apply for a Grow Your Own Licence with Health Canada. These licences make it possible for patients to grow more than 4 plants per household to meet their medical cannabis needs.
Specialist Services
Our knowledgeable and compassionate of Healthcare Practitioners and Patient Advisors offer step by step patient support for Seniors, Veterans and Motor Vehicle Accident patients.
Assistance With Insurance Benefits and Tax Claims
Did you know the majority of extended benefit plans cover medical cannabis? We can help with the documentation or verification required for insurance companies in Canada to get our patients coverage for their medicine.