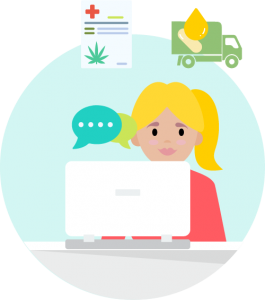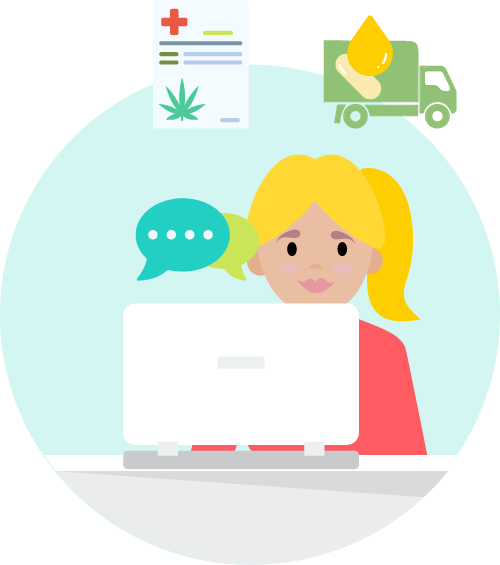 As medical cannabis becomes more widespread across Canada and its applications continue to expand, more Canadians than ever are interested in the medicinal benefits. Medical Marijuana Consulting (MMC) helps make cannabis more accessible to people who can benefit from it.
We have cannabis clinics in Ontario and across the country so patients can discover if medicinal marijuana is right for them, and if it is, quickly access the medication.
And for those who don't live near clinics, you can access our virtual cannabis clinics in Ontario (and throughout Canada) to get the same service from the comfort of your home.
We offer help navigating the Access to Cannabis for Medical Purposes Regulations (ACMPR) as well as province-specific regulations.
MMC's Virtual Cannabis Clinics in Ontario
For residents of Ontario, we have four locations that offer appointments both virtual and for patients who live in-province.
Our cannabinoid clinics in Ontario have expert staff who are well-versed on all the relevant legislation, as well as experts on assessing insurance coverage for medicinal cannabis.
We invite you to book an appointment at any of our cannabis clinics in Ontario if you're ready to find out if medical cannabis is right for you:
MMC's Virtual Cannabis Clinic Locations across Canada
For those outside of Ontario, we have clinics ready to help you access the medication that can help treat your symptoms.
You can set up an appointment online at any of our locations across the country, with locations in:
Medical Marijuana Consulting Services Offered
We offer full-service help from an expert team of physicians, psychiatrists, and nurse practitioners who can provide a prescription, offer you help to get you coverage for your prescription costs (if eligible), refer you to a licensed producer, and help you apply for the ACMPR license.
Process for Medical Cannabis Access
We offer a simple, three-easy-steps method for accessing cannabis medication.
First, you book your consultation. You'll fill out an intake form and get a free online appointment with a nurse practitioner.
Next, you secure a prescription that will be a part of your personalized medical cannabis treatment plan.
Finally, you'll have your medication delivered right to your door.
Medical Cannabis Coverage in Ontario
We'll assist you in accessing a medical marijuana card in Ontario at any of our provincial locations.
ACMPR License for Ontario Residents
We have a great deal of experience helping residents navigate the provincial laws and helping them get an ACMPR license in Ontario.
About Medical Marijuana Consulting
Whether you're ready to access cannabis clinics in Ontario or somewhere else in Canada, we have all the expertise and resources you'll need to smoothly navigate the process and access medical marijuana.
At Medical Marijuana Consulting (MMC), you'll also have access to our Ambassador Program and receive $15 for every person you refer to MMC that becomes a patient. Book a consultation online, contact us at 844-312-5143, or email us at patientcare@medmc.ca.