3-4 minute read
We hear this question all the time and it's one of our favourites to answer. There are many benefits to being a medical cannabis patient versus self-medicating. Here are a few of our favourite reasons.
1. You can get medical cannabis costs covered
When you're a medical cannabis patient there are a few different ways you can get the cost of your medical cannabis covered.
Tax Returns
You can claim medical cannabis on your tax returns. Just like any other medical prescription, the Canada Revenue Agency (CRA) allows medical cannabis to be claimed as a medical expense deduction on your federal income taxes.
Compassionate Pricing
Some Licensed Producer's, such as Aphria and Aurora, offer compassionate pricing, a discounted price, for medical cannabis products for low- income individuals and people who are a part of programs such as the Ontario Disability Program Support (ODSP).
Insurance Provider
Many major insurance companies in Canada include medical cannabis in their insurance plans. Whether you are eligible for coverage depends on what plan you're on and what medical conditions you are using medical cannabis to treat. To find a list of the most common insurance companies in Canada who include medical cannabis in their plans, read our blog How to Get Coverage with Your Insurance Provider.
2. Medical cannabis products are cheaper
Most companies operating in the cannabis market offer medical cannabis products, on their secure website, and recreational cannabis through channels such as OCS.ca or in retail stores.
Sometimes you can find identical products are both medical and recreational but the branding is different, which means directly comparing products can be very difficult if you don't know the companies.
However, we do find that products available for medicinal use tend to be about 10-15% cheaper than similar or identical products sold for recreational use.
Here are some examples:
Foray Pineapple Orange 5mg Soft Chews Edibles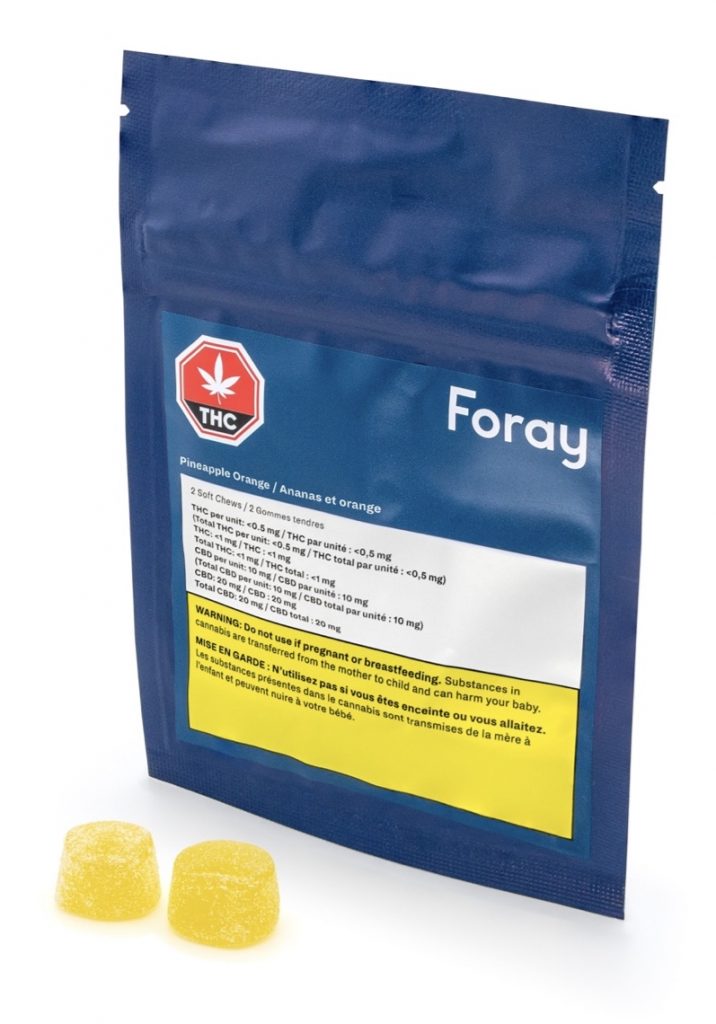 On the OCS, Foray Pineapple Orange Soft Chew Edibles are $6.65 whereas from Medical Cannabis by Shoppers they're $5.99.
Tweed CBD Softgels, 20mg CBD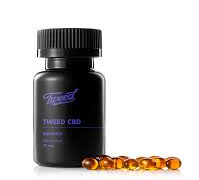 On the OCS, Tweed CBD softgels are $42.95 for 15 capsules ($85.90 for 30 capsules). While on Spectrum Therapeutics medical site, the exact same capsules can be found under the Spectrum branding at $72 for 30 capsules.
3. You get a wider variety of CBD products
CBD is the non-intoxicating cannabinoid found in cannabis known for its anti-inflammatory effect. Medical cannabis products with high levels of CBD can help patients with conditions including anxiety, depression, acne and heart disease. Research shows that people with anxiety and poor sleep are calmed by high levels of CBD, which improves their sleep after just one month of use.
In the medical market you can buy a wider variety of CBD dominant products. These products are available in rapid on-set formats which are not available in the recreational market.
4. When you're treating a medical condition it's safer to buy medical cannabis
The recreational market is meant for, just that, recreational use. If you're looking for a product to target a medical condition it can be hard to navigate. For example, the recreational market focuses on promoting high THC products, which might not be suitable for your medical needs.
When you're buying a product for medical use it's important to go through a medical channel to buy it. Medical cannabis patients reported in a recent survey that the ability to consult with a healthcare practitioner led to better health outcomes. Speak to a professional and experienced Healthcare Practitioner and get guidance on the most suitable treatment for you.
This is where a clinic like MMC can help. By obtaining a medical cannabis prescription, your treatment will be supervised by one of our specialized Health Practitioners. If any of your current practitioners, such as your family doctor, want to be kept updated on your treatment, we're happy to send them informed with reports and ordering is all done online, with the products being shipped directly to your door by Canada Post or Purolator.
Find out more about how to become an MMC patient today and book an appointment with one of our experienced Nurse Practitioners today.