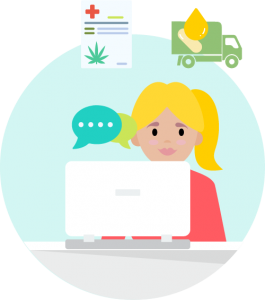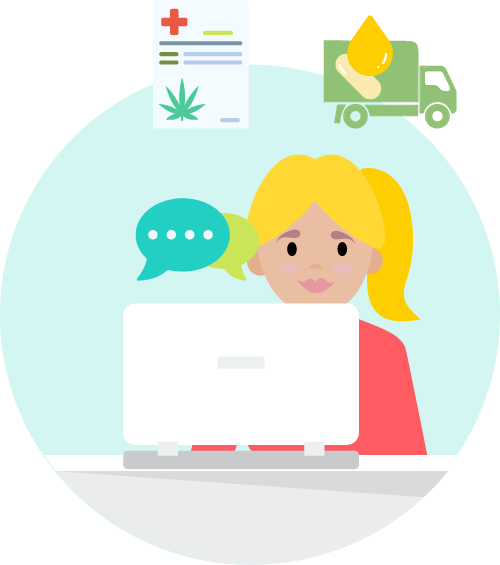 Despite medical marijuana in Saskatoon having been legal for years, many patients with symptoms that could potentially be treated by medicinal cannabis still have difficulty accessing treatment. At Medical Marijuana Consulting (MMC), our mission as a top medical cannabis consulting clinic in Saskatoon is to pair patients with a treatment plan that will help them feeling their healthiest while painlessly overcoming barriers to access.
At MMC, we link patients with the appropriate medical cannabis treatments across Canada.
Marijuana Consulting Service in Saskatoon
Our goal since we first began in 2017 was to support patients in accessing treatments that would help alleviate symptoms and conditions. Since that time, we've helped thousands of Canadians, from all walks of life, obtain medical cannabis in Canada.
We tailor our care and treatment plans to each individual patient, so you'll never end up feeling like just a number. All of our treatment plans are custom-built and come with education and ongoing support.
Our experienced team of Patient Advisors can help you with:
Accessing a medical cannabis in Saskatoon
Finding a licensed producer that can ship your prescription discreetly to your door
Understanding medical marijuana services in Saskatoon
And more
Apply for Cannabis Prescription Online from Our Saskatoon Clinic
Our cannabis consulting clinic in Saskatoon has helped thousands of people obtain the right treatment for their specific conditions and ailments. Get peace of mind that MMC's expertise will help you discover and access medical marijuana in Saskatoon. 
In our years of helping pair patients with medical marijuana services in Saskatoon, we've refined the process into five simple steps that makes access painless:
Step 1: Get a free MMC consultation via our confidential virtual telemedicine platform.
Step 2: Discuss and understand your options with an expert licensed healthcare practitioner, so you can determine which medical cannabis treatment plan is the right one for you.
Step 3: Receive your medical cannabis prescription.
Step 4: Book a one-on-one education session with a Patient Advisor who will direct you towards an appropriate licensed producer.
Step 5: The licensed producer will send your medical cannabis to your door through the mail. Our service is discreet and fast.
About Our Medical Marijuana Services in Saskatchewan
We've made it our mission to ensure that our patients always receive the care and support they need in treating their symptoms and conditions. And that's why our cannabis consulting clinic in Saskatchewan has helped many people quickly obtain access to the treatment they need.
Our mission is to ensure that every patient who can and wants to benefit from medical marijuana in Saskatoon has simple access; join our Ambassador Program and receive $15 for every person you refer to MMC that becomes a patient.
Get in touch with Medical Marijuana Consulting and start building your personalized medical cannabis treatment plan from our cannabis clinic in Saskatoon. Book a consultation online, contact us at 844-312-5143, or email us at patientcare@medmc.ca.